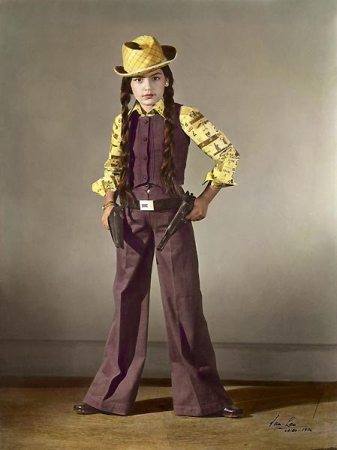 Van Leo - Sherihan actrice égyptienne - Le Caire, Egypte, 1976
Collection Fondation Arabe pour l'Image
© Fondation Arabe pour l'Image
From November 19 to 22, 2009 Paris Photo, one of the world's leading photography fairs, will bring together 101 exhibitors from 23 countries.
According to their promotional material: "Paris Photo will present a panoramic overview of worldwide photographic expression, spanning the 19th century to the present day while also unveiling an emerging international scene.
For its 13th edition, Paris Photo turns the spotlight on photographic work from the Arab countries and Iran in what is an unprecedented exploration of the practice in this part of the world.

Curated by Catherine David who was responsible for Documenta X in Kassel in 1997 as well as numerous exhibitions and publications on Middle Eastern artistic expression, this year's project will be based on three components.

The Central Exhibition will unveil a selection of rare studio photographs from the archives of the Arab Image Foundation in Beirut; the Statement section will present a number of emerging talents from the region - from Tehran to Damascus, Beirut to Cairo, Tangiers to Dubai... The Project Room will offer a series of video works, testimony to the growing interest for the dynamics of this medium among the artists of the region."

Now in its sixth year, the BMW Paris Photo Prize, worth 12 000 euro, will offer a glimpse of current trends in international photography while rewarding the work of a promising artist. The theme for 2009 is "When was the last time you experienced something for the first time?"