The Urban Transformation and the Politics of Care project involves artists working in collaboration with elderly people, market traders, care workers and young people to swap skills and develop ideas for social and architectural change.
Work will be presented at the Sackler Centre for Arts Education at the Serpentine Gallery, London in summer and autumn, 2010.
Åbäke & Markus Miessen (Westmead Care Home), Barby Asante (Inspire, Southwark), Marcus Coates (St John's Hospice, Westminster), Beatrice Gibson (Camden Homes Eranda Foundation for Older People), Tom Hunter (Age Concern, Hackney)
The project has been developed in partnership with Age Concern, Westminster Housing and Care Services and Goldsmiths' Centre for Urban and Community Research.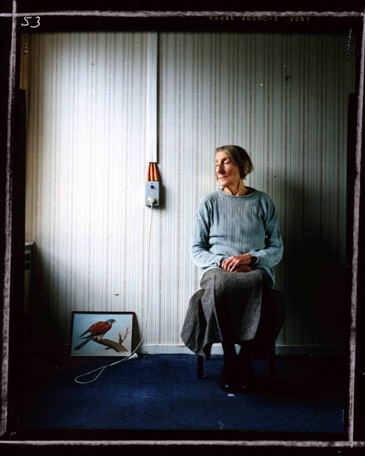 From the film The Future's getting old like the rest of us.
Beatrice Gibson with Adam Broomberg and Oliver Chanarin
Voice G (Deep, deliberate, polite, careful not to interrupt. Pensive, dreamy, attentive to other voices. Stoic) 2009