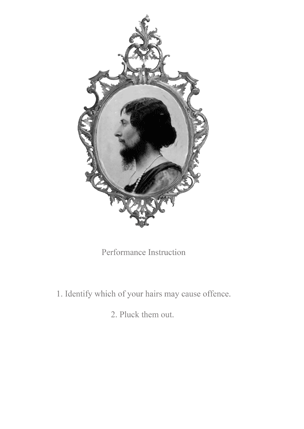 Image: Katy Norton
me maskuline exhibition

ArtsBar, Camberwell,
London

26th July - 7th August 2010
'me maskuline', is an exhibition of photography and video works focused on masculinity. The two-week exhibition at ArtsBar, Camberwell, will feature artists including Oreet Ashery, Alex Brew, Rosie Gunn, Alexis Hunter, Derek Jackson, Del LaGrace Volcano, Katy Norton, Tracy Allen and Grace Lau. Events include a lecture by Rosalind Gill, Professor of Social and Cultural Analysis at Kings College London, Join The Mutiny's 'Masculinity on Trial' and Del LaGrace Volcano's film screenings and talk.

Curator Alex Brew

http://www.facebook.com/memaskuline