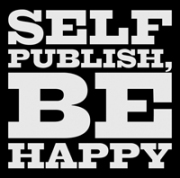 Self Publish, Be Happy Weekend

5-6 June 2010.
Curated by Bruno Ceschel

London, UK.
 

Talks
 Book Signings
http://selfpublishbehappy.wordpress.com/
"Self Publish, Be Happy Weekend at The Photographers' Gallery is a unique showcase of exceptional contemporary DIY photo books selected by curator and founder of Self Publish, Be Happy, Bruno Ceschel. The weekend long event will offer art book lovers the opportunity to discuss, admire and be inspired by publications originating from around the world. A selection of the books will be for sale in The Photographers' Gallery Bookshop. Visitors will also be able to meet the authors/publishers in The Photographers' Gallery first floor Café and Bookshop at various book signings throughout the weekend.
Self Publish, Be Happy Weekend at The Photographers' Gallery will feature work by: Maxwell Anderson; Morten Andersen; Gerry Badger; Tim Barber; Alexander Binder; Lucas Blalock; Ricardo Cases; Luis Castelo; Joshua Deaner; Charlotte Dumas; Jeremie Egry & Nicolas Poillot; Jason Evans; Sam Falls; Gary Fogelson; Stephen Gill; Sebastien Girard; Terence Hannum; Takiura Hideo; Derek Henderson; Asa Johannesson; Erik Kessels; Alexandra Klein; Sjoerd Knibbeler; Marten Lange; Shane Lavalette; Alastair Levy; Jeff Luker; Aubrey Mayer; Heather McDonough; Alex McTigue; Sophie Morner; Lester B. Morrison; Adam Murray & Robert Parkinson; Asher Penn; Karol Radziszewski; Richard Renaldi; Japp Scheeren; Lina Scheynius; Joachim Schmid; David Schoerner; Anne Schwalbe; Victor Sira; Alec Soth; Morten Spaberg; Esther Teichmann; Katrina Umber; Erik Van Der Wejjde; Jan Von Holleben; Patrick Waugh; Grant Willing; and Ofer Wolberger.
A limited edition catalogue of only 200 has been produced for the event with photographs by Nik Adam, Peter Haynes and Åsa Johannesson and will be available exclusively at The Photographers' Gallery Bookshop on the weekend" (via)