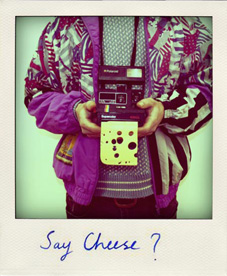 The Photographers' Cookbook: Say Cheese!
The BA (Hons) Photography students at the University College Falmouth are selling a 100 page full colour cookbook to raise money for their graduation show. Recipes are by photographers such as Elina Brotherus,
 Richard Misrach, 
Alec Soth,
 Rineke Dijkstra, Tierney Gearon,
 Joachim Schmidt,
 Martin Parr, 
Susan Derges and more. Photographs are by students
Pre-order a copy here @ £9.95.
Great idea!