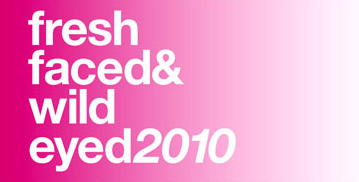 UPDATE: Graduate Freshfaced&Wildeyed 2010 exhibition now on-line at the Photographers Gallery website.
freshfacedandwildeyed is an annual exhibition (organised by the Photographers Gallery) open to recent visual arts graduates, representing the most dynamic new photographic work from across the UK. Following an online submission process, up to 25 artists are chosen by a jury to exhibit online and at The Photographers' Gallery.
Open to applications from 15th February 2010 to 3rd March 2010.
View the exhibition pages for the last two years: