When You're a Boy
Men's Fashion Styled by Simon Foxton
17 July - 4 October 2009 at The Photographers Gallery, London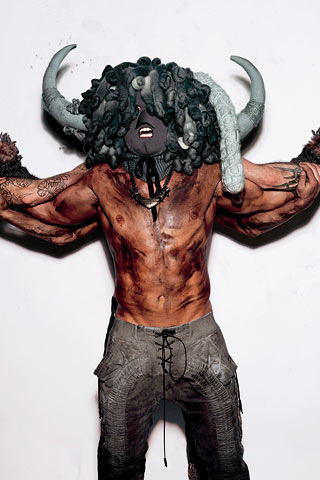 "When You're a Boy celebrates men in fashion photography, specifically the men who create photographs of men. Focusing on the career of a stylist rather than a photographer, this is the first exhibition devoted to the groundbreaking British menswear stylist Simon Foxton, whose career spans the last three decades, a time of profound change in fashion and style photography.
Foxton (UK, b.1961) is a leading image-maker of men's fashion, who has anticipated and defined key shifts in menswear design since the early 1980s. Capturing menswear's spirit and energy in some of the most memorable fashion photographs of the period, he questions definitions of masculinity, national identity and taste. Historic portrait iconography and classic English men's tailoring are combined with contemporary sportswear design, street fashion and references to gay subcultures to produce sophisticated and innovative fashion images for a range of brands and magazines.
When You're a Boy explores the working practice of a fashion stylist through Foxton's important working partnerships with photographers such as Nick Knight, Jason Evans and Alasdair McLellan etc
Foxton's witty, often provocative and highly influential work is presented through a selection of photographic prints, tear sheets and scrapbooks.
When You're a Boy is curated by Penny Martin".

[source: The Photographers Gallery, London]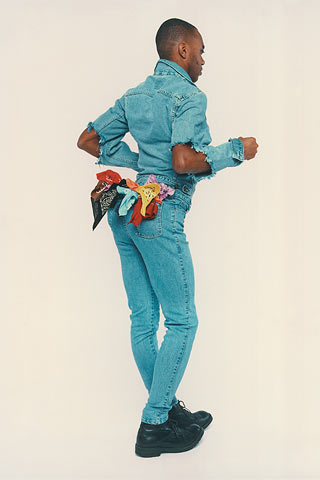 picture credits in order of appearance: ben dunbar-brunton, jason evans, jason evans, nick knight, simon foxton.